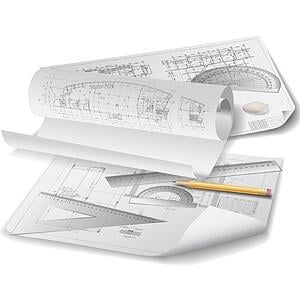 How well is your marketing working? As CEO, partner, or perhaps even the owner of a relatively small engineering consultancy which you started after a tour through corporate America, have you followed traditional marketing tactics such as forking out quantities of money for a small booth at a trade show, creating expensive printed material and little rubber balls stuffed with sand to hand out?
Many smaller engineering startup companies are, through necessity, re-thinking the marketing puzzle. Faced with budget constraints, where do you put the limited marketing resources? You could certainly blow it all on the trade show, but in the end, do you know how much business the show actually generated for you? and do you have an inkling of whether or not some of the people passing though your booth, picking up swag, looking at your displays when you were busy with someone else are actually fairly warm prospects who slipped through? How do you follow up with this type of person? Most of the time you don't - They become a missed opportunity. Period.
You can keep doing the same thing, but is there a better way to consider? Chances are your online presence does a decent job of talking about your business. It's probably attractive, perhaps even functional, but does it mainly serve as a company brochure rather than a tool that attracts and ultimately converts prospects into customers? Do you know how to bring it in alignment with your expectations?
10 Engineering Consulting Company Marketing Tactics
Following are 10 digital marketing tactics that you can use to start turning your website into something that replaces 90% of minimally effective classical marketing approaches an engineering consulting company uses (print, TV, Radio etc).
The following Hubspot graphic illuminates the four stages of a customer journey from finding your site to becoming champions of your product or services and is a good framework to represent online, or 'inbound marketing'.



Attract
The first step to building a functional digital marketing solution involves moving from a static brochure site into something that generates customers and gives people a reason to visit.
Buyer Persona - First, Identify who the ideal customer(s) is(are). Once done properly, positioning everything else falls naturally into place and makes sense to all visitors. Further, the site will naturally be attractive to the right people and not so to the rest. to underscore, everything from here on out should be centered around the

characterization

of this/these profiles.


Content Creation - Start blogging. The reason blogging is so important is that it is an easy way to create content to address the questions and pain points of prospects in bite size pieces. Additionally, each post in a properly structured blog is treated as an individual page by search engines from the perspective of rank determination and total count (size is important)


Keywords - Brainstorm and identify keywords your ideal buyer persona would use to find you on Google and then create content around these words. Simple - but also an art form.


Social Media Publishing - Optimizing content around keywords isn't enough - content promotion in order to gain visibility and thought leadership status in the field is where the rubber really meets the road. Social media platforms used in the correct way will drive qualified traffic to a site.
Convert
Because most people are rarely ready to make purchase decisions immediately after the first visit, there needs to be something in place to further pull these visitors in to help them to become customers.
Goal Setting - As with most everything else in business, it's critical to set targets and goals before solid gains are seen. Inbound marketing is no different. Set traffic and lead conversion objectives and then create content and promotion activities to get there.


Landing Pages - Once visitors are on your site, put calls to action in front of them offering content that addresses their questions and pain points. These enticing calls to action then lead to landing pages with forms requiring visitors to leave their contact information and thus become marketable leads


Social Media Monitoring - Be sure to watch for comments regarding your brand, industry and content that you publish. Interact and build relationships. Answer questions when people need help, avoid promoting your products or services, just help and answers.
Closing
Leads are great, but customers are the ultimate objective.
Contacts - Segment your leads further so that you can send them a series of lead nurturing emails to further lead them down your sales funnel. Research shows that segmentation and targeted email strategies lead to higher click-through rates and more complete engagement.


Email - Marketing via email is alive and well despite the rumors, it has simply evolved and remains an extremely powerful way to reach prospects, particularly when coupled with information gathered on the website.
The final piece to this marketing methodology is analysis. One of the biggest benefits to online marketing is its measure-ability. Unlike the trade show example I gave in the beginning, internet marketing analysis software will give you tremendous insight into who does what when and which pieces of content work better than the others. This enables you to decide what to do more of and what to abandon.