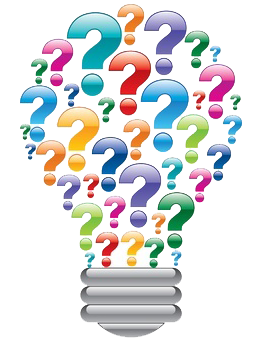 Traditionally, professional services companies have relied on old-school marketing methodologies centered around now minimally effective outbound approaches. When CEOs speak of the cost of customer acquisition and ROI specific to classical marketing they find they aren't happy and want to know how to market a professional services company more effectively. When we consider the ability of small to medium sized businesses (SMB) marketing departments to succeed in classical marketing approaches like radio, TV, and print advertising, it mostly comes down to money and a whole lot of money is not characteristically what SMBs possess.
Outbound marketing channels are super expensive to use and their effectiveness is near impossible to measure. So, are these methods really effective? More specifically, how effective are they today versus 20 years ago? One thing we can do to address this question is to simply look at the data. The following points are from Hubspot's 2013 State of Inbound Marketing report:
Hubspot found that inbound marketing delivers 54% more leads into the marketing
funnel than traditional outbound leads.


41% of all marketers who changed their budgets last year did so because of past success with
inbound marketing


Only 6% of marketers report success with outbound as the reason they changed their budget in 2013
Also, take a look around yourself and ask this question:
Today, how do people and companies find the products and services that they need?
I'm assuming you don't believe they go out and buy piles of magazines, sit in front of the TV with the radio blaring in the background in the hopes of bumping into the answer.
No, what you probably said was they head over to Google and enter in a search phrase to begin researching alternatives, while educating themselves along the way. So clearly, what you need to do to market your services is to put your business in the way of these researching buyers and give them what they are looking for.
Easier said than done? Not really, but there are often questions that need to be answered before starting out to make the change.
10 FAQs on How to Market a Professional Services Company On Line
We have a wonderful website but it doesn't draw any visits, why aren't they coming?

One of the most common mistakes make is to assume that all it takes is to build a beautiful website, launch it on the internet and wait for the visits to start happening. Unfortunately, nothing could be further from the truth. It's like building a beautiful ship and dropping it off in the middle of the ocean with the expectation that everyone will know it is there. Your website will need a series of things in order to be noticed, not the least of which being a good dose of Search Engine Optimization.


I know about the need for SEO, but isn't there a lot more to online or 'Inbound' marketing?

Yes there is, and while it can be learned, the key thing to keep in mind is that you want to strive for thought leadership. The reason is that as people are searching for the products and services they need, their journey typically goes through a series of stages. The following Hubspot graphic illustrates typical flow for a buyer:



Awareness Stage - prospects are experiencing and expressing symptoms of a problem or opportunity and are conducting research to figure out how to address the problem

Consideration Stage - Prospects have clearly defined the problem and are now researching solutions that might fix the problem

Decision Stage - prospects have decided on a solution to the problem and are searching through a list of vendors and service providers who they know can resolve the problem.

The chances are, you know everything there is to know about your business so it should be easy for you to intercept these people at any point in their buyer journey and offer them appropriate content for the stage they are in. This establishes you as the answer person within your field and therefore the one most likely to close the sale.


Why is Google more important than the other search engines?

Simple. Google has dominated the search engine business for quite some time with current data indicating that Google handles 85% of all search traffic. That's huge. So huge that it makes the best sense to focus your SEO efforts almost exclusively on this search engine.


Why are keywords so important, and what's the best strategy to pick them out?

Keywords are the short phrases that you expect your future customers to enter in to Google in order to find you. If your ranking for a keyword of interest lands you on the 4th page of the search engine results, it's not much better than showing up on the 100th page. Just think about how you surf the web and how infrequently you venture beyond the first page of results, or even scroll down to the second half of the first page of results. So, you need to show up in the first 10, but preferably the first 5.

The best strategy is to use a keyword tool to evaluate the monthly expected volume and the ranking difficulty for keywords you are interested in ranking for. Pick keywords that are relatively low in difficulty with high monthly volume to center your content around. Even if the monthly search volume is 'low', go for it because 'low' doesn't mean 'none'.
People say blogging is the best way to build traffic - how often should we do this?

Now we're getting to the meat of the tomato. Blogging is at the center of most websites' content creation strategies because it is the easiest way to create regular content around keywords of interest. However, this is often the single thing that stops inbound marketing execution in its tracks because while blogging sounds easy, it is usually very difficult for companies to produce posts on a regular basis, and regular quality blogging is crucial to your success. Publishing 3-5 posts per week, EVERY week should be your target.


How do you get your website to pump out customers?

Now that you are generating blogs, you need to start creating content that is valuable enough for your prospects to leave their contact information in order to get it. This is done by putting the content offer behind a form that needs to be filled out before visitors can access it. Once you have contact information, you can lead your contacts down the sales funnel by progressively sending content appropriate to their stage in the buyer's journey, gradually getting closer to the point of closing a deal with them.


What is Lead nurturing?

Lead nurturing ties in with the previous question. many lead nurturing campaigns can be developed to be automated via tools such as Hubspot and other internet marketing software packages. essentially it is the same as email drip marketing and has to do with sending content to prospects in order to nurture them to the point that they are ready to buy from you.


How long does it take to get results?

Depending on the state of your website, it can take many months before seeing much in the way of results. While inbound marketing results are far less expensive than traditional methods, it does take time to build a reputation within your community. A good rule of thumb is to expect at least 12 months before materializing significant results. If this is not something you can commit to, maybe think twice about starting.


What does this typically cost if we handle it completely in house?

Doing it all in-house
Everything is relative. Each business has its own time line and revenue goals, while each is starting out at a different stage of online maturity. You will need someone in house who knows SEO, how to write content, how to build graphical elements like eBooks, white papers and calls to action (the little boxes on your site that promote a content offer and lead to a landing page with a form on it when clicked), and how to promote your content on the internet. Often this amounts to one or two full time people, but again that depends on your goals.

Having someone else do it
If you decide to outsource your inbound marketing by asking an agency to help, your cost will probably be upward of $2,500 per month, depending on service model. This is, in general, a more reliable and far quicker way to reach your objectives because agencies have the experience needed to generate results as quickly as possible.


What advice would you give to a professional services company just starting out on this stuff?

Make a careful assessment of what you are able to do internally, how much you can afford to spend, and whether or not you can commit for the long term. Inbound marketing is not something you can do once in a while, or when it is convenient. It takes serious dedication and consistent effort, but the results will come and their value will be beyond compare. Once your site is humming along providing your sales team with the leads they need and you reach your goals, you won't look back.


Hopefully some of your questions have been answered here. If you have a burning question that wasn't addressed in this post, please feel comfortable to reach out via email and ask me. Also, please feel free to download our free eBook on the 10 steps to online marketing