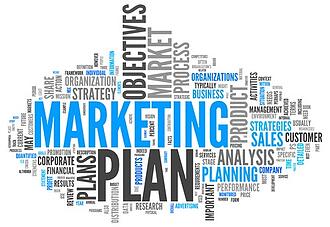 It's not completely clear why, but IT companies, for some reason, do not seem to promote themselves on line particularly well. This situation represents a great opportunity for IT first movers in marketing, because qualifying for keywords should be easier than in more congested verticals.
Make Your IT Company Stand Out From the Crowd
The mystery is no more. Older more classical forms of marketing are declining in efficiency while online marketing has become the way of the future. If for no other reason than that the internet is where everyone does their shopping, why would you not focus your business promotion efforts there? Following are the ten bases that you need to have covered in order to succeed.
The Keys to Marketing an IT Company Online
Figure Out Google - Be sure you understand what is going on with Google and how to look good in the eyes of its search algorithms. Most people use this search engine so it makes sense to concentrate your efforts here and make sure your site ranks high for the keywords associated with your business.
Who are you marketing to? - Take the time to really think out who your customer personas are, all the way down to how old they are, the positions they hold in their office, and where they get their information. With the image of them in mind, develop the rest of your marketing. Doing this will naturally orient everything you do around what these people are interested in and therefore more likely to find you.


Build Remarkable Content - it's been said many times

before

and it's true: Content is King. Spend the time to develop the information that your personas are looking for in their pursuit of your products or offerings. If your IT company focuses on a particular solution, such as BYOD or 1:1 programs, then maybe write about the recent changes in the e-rate program as it benefits these wireless school environments.
Don't be Stingy! - Create LOTS of content and share it freely. You want to become a thought leader to your personas so make sure you answer all the questions they could possibly ask, provide information that they need to make a decision so that when that finally happens, you are there to get the business.
Content Promotion - Writing great content that is optimized for search engines is only the beginning. You will need to get out in the digital community and let it know what you have to share. Think in terms of the top 3 or 4 social media venues (Linked In, Twitter and Facebook) and share, comment and help people with their questions. Establish yourself as a thought leader there.
Don't Pitch Your Business - Resist the urge to create content that is nothing more than a sales pitch for your products and services. Remember: NO ONE CARES ABOUT THAT they are looking for answers to their pain points so hearing about how great you are doesn't cut it.


Have a Way to Convert Visitors into Leads - Once you have built up white papers and eBooks, give them away for almost free by putting them behind landing pages with forms that need to be filled out first. Keep your forms short and harvest only the information you need (email, and name should be enough).
Lead Nurturing and Follow Up - Know that not everyone who downloads one of your white papers is going to be ready to buy from you. Every business has a different buy cycle so you will need to create and distribute content appropriate to the stage that your leads are in. Lead them gradually down your sales funnel by continuing to answer questions for them via either automated email or directly when you only have a few leads in the beginning.
Performance Tracking - Now that you have your online marketing engine up and running, make sure you spend time analyzing what is working and what needs to be changed. As a minimum, make sure you have a Google Analytics account set up and also Webmaster Tools as the basics. Beyond this, a subscription to an internet marketing package such as Hubspot gives you a huge leg up on things. (ask me how)
Be Tough and Stick it Out - This is a big one and something that separates the men from the boys. The rewards of inbound marketing have been enormous for many companies and the benefits tend to glaze the eyes of those considering this approach. In reality, it takes a lot of time and work to be successful and companies need to make sure resources are in place to support their new marketing plan. High commitment and tenacity are mandatory elements of a successful Inbound Marketing strategy - don't leave home without them.
The good news is that working consistently and putting the time in that you need to will generate results and also know that help is available if you don't have the team or knowledge to get it all done.