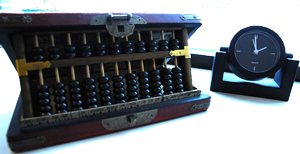 Professional services marketing methods vary widely depending on the particular segment looked at, but if one thing is clear it is the appropriateness of inbound marketing to this broad business segment. People and companies outsource tasks to professional services consultants that typically require specialized skills that are non-pedestrian in nature. Specifically, areas that require a substantial amount of training and experience not available in-house are farmed out to these companies.
So, it should be clear, if you have spent any time at all looking into Inbound Marketing, that there are going to be lots of opportunities to educate prospects about professional services thereby becoming their trusted advisors so that these researching-buyers are more likely to buy from you when they are knowledgeable enough to reach that point.
To further illustrate how to use inbound marketing as a professional services marketing method, take a look at the following 10 keys to success.
The 10 keys to consider:
What's the deal with Google? When it comes to search engine optimization (SEO), the discussion invariably becomes centered around Google... why should you care about Google? The reason is that Google commands around 70% of the search engine market share so paying special attention to what Google thinks and how it functions can go a long way to helping make sure your company's site pages are seen by your prospects, or at all.
So what about 'keywords'? Here's a situation that continues to flabbergast many of us in the marketing industry today. We help many people with their marketing and lots of them spend considerable amounts of money to have their sites re-designed by superior website design professionals, and then do nothing much else. "We had our site re-designed two years ago but afterwards there was absolutely no improvement in the number of visits to it - what happened??" Such a pity, but while some emphasis should certainly go into building an appealing site, much more needs to go into keyword selection and use to ensure a competitive position on the search results page.
The importance of content is paramount. Build lots of remarkable content that addresses the pain points and questions that your prospects have when their research leads them to your site. The fact is that while they may not be quite ready to convert the first time they visit, if you supply helpful information to promote your business as thought leaders in the area, they will buy from you when the time comes.
Don't be stingy with your content! While it is important to provide a balance of basic through advanced material to cover all levels of sophistication, it is also super important to make sure you add value rather than simply generating more marketing fluff disguised as useful content.
Social media presence is a must. This is sort of the low hanging fruit, so be sure you harvest it.We have had customers feel it is undignified as a mature business to be on Facebook or Twitter, but the reality is that monitoring these venues can and do result in business acquisition and can be handled with automation quite easily with the right marketing software.
Lots of calls to action on each page help you to make sure your prospects have enough opportunity to engage with your brand. Be sure to have lots of options that span evenly across the entire sales funnel spectrum. Also, remember that calls to action (CTA) buttons should be like little flowers on your site that MUST be clicked because they are so enticing that they cannot be ignored so be sure to spend time designing them carefully. Use your marketing software to conduct a/b testing with different designs in different locations on your site
Landing pages that mean business are and absolute must. Be sure to link your CTA buttons to a landing page where you can harvest your prospect's vital information for the purpose of placing them in a lead nurturing workflow to offer additional materials that might be helpful, culminating in an offer to enter into a discussion about their particular needs and how you might be able to help.
Lead nurturing - Carefully construct a series of personalized emails to your prospect, nudging them ever closer to reach out ot your for your professional services. Keep in mind the buyer persona that you are trying to target and create emails that speak directly to that image and nobody else.
Reviewing your progress - This is the important part, be sure to spend time looking at how well your campaigns have performed. Are your generating more traffic and leads? are the type of leads you generate viable for your sales team to close? Use Google Analytics if you are constrained by budget, but if not, try an industry leading marketing analytics solution such as Hubspot which provides a much bigger punch.
Know that this approach takes time before real results are seen. Inbound marketing is all about trying new things, measuring performance, and evaluating results. Do more of the stuff that worked, and change the things that didn't. Don't be afraid to get help if you need it, just like your own customers are doing! Inbound marketing takes time to master and a considerable amount of trial and error.
Take a look at our free guide for more details on building an effective online marketing strategy:
Time is Money photo credit: Wonderlane