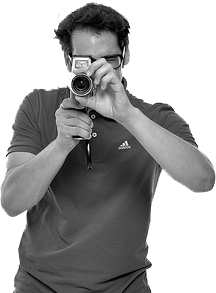 Riding in on the coattails of our most recent post, The 4 Biggest Objections to Inbound Marketing, and due to the fact that we are now working on our first video using super basic tools, let's take a look at some additional video marketing statistics that everyone should be aware of. The following is a compilation of statistics from the Visual.ly Online Video Statistics 2013 - Infographic Animation video, and some additional info graphic data included from that page.
17 Facts About Online Video You Should Know
Over 90% of internet traffic is video content
Video constitutes 50% of Mobile wireless network traffic --> rising to 66% by 2017
YouTube is now 28% of all Google Searches
YouTube has over 1 billion unique users visiting each month
Internet users watch 186 videos each month on average

YouTube viewers' age demographic is 18 - 66

52% of videos viewed on a PC are under 2 minutes 20 seconds long
Video promotion is 6 times more effective than print and direct mail
With proper optimsation, video content increases the chances of 1st page Google results by 53 X
60% of visitors watch video content before reading text on the same page
Visitors continue navigating your website for an average extra 2 minutes after watching video content

60% of people share their experience

Viewers retain 10% of a message when they read it in text

Viewers retain 95% of a message when they watch it in a video
76% of Marketers plan to add video to their sites
In the next 5 years, more than 33% of all online advertising spending will be in online video
65% of executives visit the marketer's website after viewing a video
Don't hesitate, start thinking about putting together your first business video as soon as you can and we'll compare notes! BTW, don't overlook statistic #7 in the list, keep it short and to the point.
Photo credit: Sebastiaan ter Burg