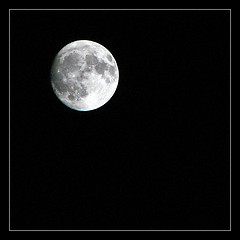 I've spent the last several weeks sifting through the very predictable parade of new year's business advice and guides telling us the top 5 things to look for or behaviors to adopt or top 10 social media tips to follow and succeed and on, and on...
All of these articles contain a list of New Year's resolutions for businesses, but how many times have you made new year's resolutions that don't really stick and consequently get you nowhere? As you look back on the performance of your business over the preceding 5 years or so, have you seen even an appreciable uptick in sales performance that you can attribute to changes you made in your business as the result of one of your resolutions? At least a little bit? No?
The fact is, we are all creatures of habit and the deeper we allow old habits to set in, the harder, and unfortunately, the less likely we are to change them. Oh, we all try, but only a very small portion of us are able to affect changes that actually endure and benefit us.
StatisticBrain.com shares the following statistics regarding new year's resolutions in general:
45% of Americans usually make New Year's Resolutions
8% are actually successful in achieving their resolution
That's a bit bleak and shows how difficult it is to make changes. However, here's another, perhaps most important statistic to think about from this same source:
"People who explicitly make resolutions are 10 times more likely to attain their goals than people who don't explicitly make resolutions"
This, of course, applies to making decisions about changes to how you will handle your business this year. Will you decide to make changes and if you do make that decision, do you have the stuffing to stick with it to the end, until you see results? Or are you in the remaining 98% who are unsuccessful?
My advice to you is:
Understand where you are now

Know where you want to be at the end of 2015

Do whatever it takes to define a path to reach #2

Get help if you need it

Start now, keep going, don't look back
Complaining about the inequities of your upbringing, environment, or whatever else are simply distractions and excuses. I am a complete subscriber to Nike's simple mantra: "Just do it" - fantastic!
I latched onto the following Vince Lombardi quote many years ago, because it is at the root of everything you do:
"Winners never quit, and losers never win"
Which are you - will this be your bust year or your best year?
Photo Credit: Alan L