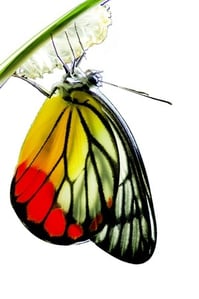 Late last year, you probably saw several new year's articles emphasizing what you and your marketing team should do to improve results in the coming year. You probably read them, and after getting to the end of each one, you thought "yep, this year I'm really going to focus on that". You may have even set goals for your company and distributed them to your team who then read the list and said "yeah, that's right, I'm going to do that". In the back of your mind, you know that not many people actually keep their new year's resolutions, in fact the numbers are pretty low, barely 8% - 10% manage to achieve their goals
So, what happens? Statistics from the University of Scranton. Journal of Clinical Psychology reveal that 25% of resolution-makers quit after the first week. Furthermore, 36% will have abandoned their commitments after the first month.
Unfortunately, the thing missing is follow-up and accountability. Without the unconstrained application of concerted effort, management support and a plan that targets specific outcomes, it is likely that today, one week into February, you are looking back on the articles and blog posts that you read late last November and are realizing the great start you made in January is either beginning to give way to old habits, or has already completely eroded.
I thought the beginning to the second week of February would be a great time to issue a refresh on a couple of the typical new year's inbound marketing resolutions many people made late last year.
Have You Become An Inbound Adopter Yet?
Statistically CEOs are well past the stage of recognizing the diminishing returns from classical forms of marketing. I say this, because marketers indicated they are having an easier time of demonstrating ROI and acquiring more budget from management. A post on Hubspot's blog by Mimi An refers to Hubspot's annual State of Inbound (2015) stating:
"The lesson from the data is clear: Inbound creates higher ROI. Tracking and proving ROI makes marketing teams more successful. And successful marketing teams often get more budget."
Another statistic from the same article states that 75% of marketers around the globe prioritize an inbound marketing approach. The question is, have you decided to take the next step and bring the marketing of your company into the current millennium? If you still have questions, The 10 Steps to Effective Marketing Online can help, particularly, if you made the resolution to investigate inbound marketing further, or to simply adopt it, now's the time: we're into the second week of February!
Identify Your Buyer Personas
Do you know who you are selling to? Have you actually sat down and thought about these people, all the way down to what they look like? What are they trying to accomplish and what pain points are they struggling with that your products or services provide the solution to?
The earliest conversations we have with clients are centered around who their ideal customers are. The reason for this is that when our clients' teams are creating content directed at these people, it should be laser focused so that it is, in fact, the exact best thing for their target personas given their stage in the buyer journey.
In short, everything you do on your website, in your blogs and email campaigns, needs to have personas in mind. Moving your company's marketing forward without this guidance is like ship without a rudder. Was one of your resolutions to align your activities to your personas? Are you doing it?
Create Remarkable Content - Break Through The Chaff
Too often businesses will create copy about their products and services - almost exclusively. Information about your products and services is important, but given the way that people shop today, and the fact that they are looking for information that will help them address certain problems or objectives they are trying to achieve, most are interested in being educated.
Become a thought leader who knows something about the problems of their customers rather than someone just selling solutions - that part comes later. First demonstrate that you know something, then present the solution. There is A LOT of bad, uninformative writing on the internet today so try not to add to it.
Use Your Website As A Marketing Tool
In the beginning, it can be tempting to create conversion paths on your website that are 'bottom of the funnel' such as "free trial" or "Contact Us" rather than including ones that are middle and top of the funnel such as eBooks and white papers. Bottom of the funnel offers should be reserved for prospects that are almost ready to buy, not typically ones who have visited your website for the first time. Are you using your marketing tools appropriately?
Additionally, Inbound marketing is a way to test out new ideas and approaches for generating traffic and leads.The worst thing you can do is not to try new things. Build calls to action (CTA) in more than one way and try deploying several versions via A/B testing. Early on, I was surprised to find that in one case, a simple, flat CTA button worked almost twice as well as a more complicated roll-over button. Are you replacing the things on your site that aren't performing so well with new ideas? Are you doing more of what actually is working?
Coordinate Operations In One Place With Marketing Software
There are many moving parts to a properly executed inbound marketing strategy so coordinating your efforts within capable digital marketing software is critical. There are a number of solutions out there today, but we find Hubspot is generally the best solution for our clients and we typically recommend it universally.
Once you have built out and begun executing your inbound strategy, be sure to routinely evaluate how the plan is doing by visiting website analysis results several times per week. Again, change the things that aren't working and do more of that which is working.
Summary
Your marketing resolutions for this year may have begun to slip a little and perhaps some of the best practices listed here never made it to your top ten, but the good news is it's not too late to recover. Inbound marketing delivers positive ROI, but it won't do that on its own, you need to take control and make sure it gets where you want to be. Check out our free eBook: The 10 Steps to Effective Online Marketing for details.