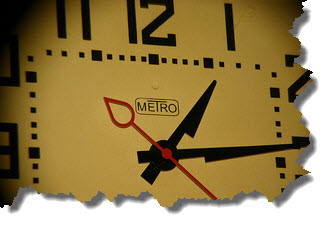 I love hearing success stories from some of the contacts that we speak with, about how well their businesses have taken off in recent months. I speak with CEOs and other C-types who are very busy people with little time to spare for lunch, let alone a conversation with a marketing analyst, but they are generally willing to let me know how business is doing.
Their initial remarks are often followed up with stories of how little time they have for actual marketing because they are so busy running their companies. They often have handled the marketing task by spreading it around other founders or c-types, but really have no cohesive plan or strategy for generating a reliable source of leads for their sales team (often themselves) to work with.
I recently spoke with the CEO of a company that is becoming well known in the sports equipment area. We had a great discussion about her needs and agreed my company's marketing programs would fit very well with her particular veritical. It all sounded great to her until I told her she would have to be involved to some degree.
The reality is that outsourcing is a great way to efficiently expand your marketing team. Qualified Online Marketing agencies can bring their expertise to bear, fill the gap and bring in the right kind of leads that for you to hand off to your sales team, but someone in your company needs to keep a hand on the wheel! No matter how good the agency is, they can't operate in a vacuum and will need your guidance to make sure the right message is delivered in the right way and that everything is properly aligned with your brand promise, operating credo, and mission statement.
Beyond that, Inbound Marketing requires considerable content creation and while an agency familiar with your particular vertical would be capable of building out effective content for you, it's the additional 15% that you and your team add with your direct experiences in the field with your company that really puts the cherry on top.
Developing workable programs for these sorts of customers must be handled carefully in order to really produce results without running everyone into the ground. Here is a typical engagement flow that can be used to optimize your online marketing efforts and not drive you nuts:
Start: (2hrs) Develop initial marketing strategy with agency
Weekly: (10mins) four of your staff members each help to frame up a basic blog/whitepaper content concept for your agency to run with
Bi-weekly: (30mins) Status meeting with agency
Monthly: (1hr) Review progress report with agency
This basic pattern repeats on a quarterly basis and only costs roughly 1.2hrs per week which is miniscule compared to the benefits that it provides.
The net sum is to recognize the power and need behind working closely with an Internet marketing agency and then stick with it - you won't be disappointed!
Clock Photo by Dave Stokes