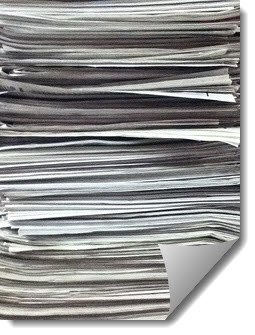 You have probably heard how central content creation is to an effective inbound marketing strategy. Without it, you are missing the essence of what drives visitors to your site and helps them convert into leads and customers.
Naturally, being as this is the case, content creation can be one of the most challenging parts of an inbound marketing strategy. Many companies struggle against the temptation to write about themselves rather than building content that helps their prospects solve a pain point enticing them to come back for more.
That being said, are there any statistics being tracked with respect to current trends in content marketing? Indeed there are. Content Marketing Institute in collaboration with Marketing Profs have put together their 4th annual B2B Content Marketing Benchmarks, Budgets, and Trends report for 2014. Below we have compiled some of the trends highlighted and added our own thoughts to the data.
Content Marketing - along with the upward trend towards Inbound Marketing, not surprisingly content marketing followed suit and rose from 91% last year up to 93% this year. Clearly more companies are beginning to realize the importance of developing quality content.
Effectiveness - Not too surprisingly, the widest gulf between marketers who were most effective vs. those who were least effective is centered around having both a content strategy and someone overseeing the strategy.
Documented Content Strategy:

66% of most effective B2B marketers
11% of least effective B2B marketers

Overseer of Content Strategy in place:

85% of most effective B2B marketers
46% of least effective B2B marketers
We've found that it is very common for companies just embarking on a digital marketing strategy to fail in the area of content marketing. A case in point is an ex-customer of ours who emphatically agreed to create their own content because they had "a lot of capable in-house writers". They considered content creation to be a slam-dunk at the outset, but did not put together a plan and had no one empowered to supervise the process so content creation was not focused on and their inbound marketing efforts were not successful.
Tactic Selection - The useage of infographics in content has, not surprisingly, increased in use to 51% of all B2B marketers. Also, the typical B2B marketer makes use of 13 content avenues on the average, the top 13 are:
87% - Social media (other than blogs)
81% - Website articles
80% - eNewsletters
76% - Blogs
76% - In-person events
73% - Case studies
73% - Videos
68% - Articles on other websites
64% - Whitepapers
63% - Online presentations
62% - Webinars/Webcasts
51% - Infographics
Interestingly, as in each of the previous 4 years' research, in spite of the numbers, B2B marketers overall believe in-person events to be their most effective tactic! This seems a bit odd because it appears 5th in the list of tactics actually used (above).
Social Media - On the average marketers are using 5 or 6 social media platforms. Linked In continues to out-distance Twitter in the top slot, doubling its lead this year to 6%. Social media useage has increased overall from last year
Budget Increase - While more marketing departments' budgets are increasing this year, the amount of overall budget slated for marketing, 30%, contracted slightly from last year's 33%. If this leveling off sustains itself, it may be due to diminishing returns seen from infusing additional cash into marketing. I suppose this might indicate that companies tactics have caught up and efficiently aligned with digital marketing and have found the sweet spot with respect to marketing spend.
Outsourcing - few companies outsource all of their content creation (1%) while most large companies handle it both in-house and outsource (77%), while most small companies insource (66%).
Not surprisingly, the biggest challenges faced by all content creation people are finding enough time to create, and in identifying the right type of content to engage readers. These are certainly difficult challenges to overcome.
Do you do email as one of your content creation approaches? Download our free eBook and find out how to do them right!
(photo by Visual Maintenance)