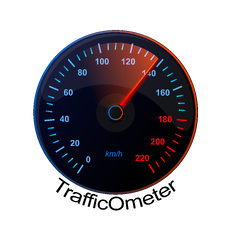 If you post it, they will come. Was that the extent of your strategy behind creating your website? The pervasiveness of content marketing in today's business world doesn't mean that it's an easy undertaking.
The sheer volume of users is both the beauty and the curse of online marketing. You have a nearly infinite pool of potential customers but you need a strategy to differentiate yourself from the competition. Here are some solid tactics that have proven successful for increasing traffic hits on your site.
1. Produce quality content
This may seem like a no-brainer, but the key word here is quality. Many people make the mistake of replacing it with quantity. With the number of available websites competing for your readers' attention, you need to provide material that sets you apart and gives them a reason to come to yours. If you churn through content with little to no relevance, they'll catch on quickly that they won't find anything of benefit to them.
2. Dive into the blogosphere
Incorporating a blog into your website is a powerful way to boost your search ranking. Plan your editorial calendar to make sure you're posting regularly with timely, relevant content. Blog entries are also easily shared within your social media channels to expand their reach.
For maximum impact, don't limit yourself to your blog alone. Interact with others by posting comments and writing guest blogs for other sites. You'll become recognized as a thought leader by participating in discussions of current topics and offering thoughtful commentary. In addition, you'll benefit from sites linking back to yours as an expert source.
3. Make your website SEO-friendly
Search engine optimization may seem like an intimidating concept, but it's less complicated when you boil it down to its two main components: on-site content and off-site links. SEO is the practice of making your site easy to find and compelling enough to reference.
Having titles and headers with popular search terms goes a long way toward search engine visibility, which is one of the primary drivers of traffic hits. Creating a consistent format for your pages and posts frees you up to concentrate on quality writing. Your URL can also be modified to communicate the relative importance of the content on your page.
4. Leverage long-tail keywords
Increasing use of voice-recognition systems such as iPhone's Siri has resulted in people framing searches as direct questions. Instead of simply entering the term "yoga", a user may search for "benefits of yoga as stress relief". Limited competition within these long-tail keywords makes it easier to achieve a higher ranking. Their greater specificity also means that your content will have more relevance for your traffic hits, resulting in a higher conversion rate.
Need help identifying useful long-tail keywords? Browse a highly optimized site such as Wikipedia. The Contents listing for a particular page includes headings that translate well to long-tail keywords. This should give you a good idea of how to frame them appropriately for your purposes.
5. Harness the power of YouTube
If you think YouTube is just a place to share videos of cute kittens and inane people tricks, you're in for a surprise. With 800 million monthly unique visitors, YouTube ranks second only to Google on the list of top search engines. Video is the most consumed format of online content, making it an effective way to capture and hold a viewer's attention. It's also easy to share, allowing you to capture incremental views.
YouTube can personalize your message by literally putting a face to your brand. And since your competitors most likely don't have a presence on this platform, you'll have a clear field to your audience.
6. Use an RSS feed
Readers often use an RSS feed to stay on top of content published by their favorite sites. These aggregators send updates to users to notify them of new headlines or information. They can then click through to the source to get more detail. Creating a feed for your site gives you the benefits of a newsletter without the labor-intensive aspects such as maintaining a current email address list. News and announcements, upcoming events and new product listings make great content for your feed.
7. Stay in it for the long haul
We live in a world of instant gratification so it can be discouraging if your marketing efforts don't show an immediate payoff. But the sites that receive consistently high rankings and are shared most often are those that establish themselves over a period of time. Develop a thoughtful strategy with specific goals but be flexible enough to allow fine-tuning as you start getting feedback. You'll be rewarded with a steadily building stream of traffic hits resulting in loyal followers.
For more information on Inbound Marketing essentials, take a look at our online marketing manual!