The holy grail of a solid inbound marketing strategy is in having a strong cache of inbound links from sites with authority.
Every inbound link (with t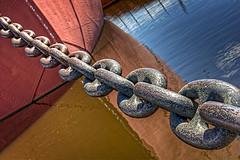 he exception of 'no follow' links) brings value to your site by increasing the authority of the page it links to. Also, some level of significance is passed to your site associated with the anchor text used for the link in the linking page. In other words, a link to one of your pages originating from a site with authority using "Inbound Marketing Guru" as the anchor text over the link to your page will confer on the page relevancy for that keyword .
Link building can be a long process because for the most part you are dependent on someone else to take the initiative to link to your site as the result of being impressed by some part of your content. However, there are ways to be proactive and drive an SEO link building campaign on your own. Following are 7 ways to generate quality inbound links to your site:
1. Compelling Content Creation – this is basically the best way to get links. Generate content of value to your community of interest on a regular basis. Blogging is a great way to do this because each blog entry is a new page or opportunity for an inbound link.
2. Directories – Submission of your site to industry directories is a classic way of generating inbound links. Research directories by searching Google for directories relating to your line of business
3. Link Request (cold) – identify sites that hold authority in your market niche and find a way to contact them to request a link back to your site. An email inviting the webmaster to look at your site because you think linking to it would add value to their site is a good way to frame the request.
4. Link Request (personal) – poll your satisfied customer base and associates for customers who may be willing to insert a link to your site. This can be successful, but it's a good idea to help out by suggesting an appropriate spot on their site for such a link.
5. Offer Free Stuff (Link Bait) – placing calls to action for free e-books, tutorials, or tools serves the purpose of both generating leads for your business that you can harvest from a landing page, and providing inbound linking opportunities.
6. Offer to Write a Blog on Another Site – I have done this several times with success. Guest blogging provides the opportunity for you to salt your article with some choice keyword laden anchor text with links.
7. Check out Your Competitors – there are a number of analytics tools available that enable you to find the origination of all inbound links to a site. Enter your competitors URL into these tools to find out the source of their links and see if you can generate some of your own from these.
These are all good ways to build up a good base of inbound links that work. For more information on successful inbound marketing, download our free whitepaper on the subject: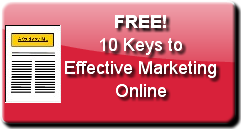 (image by chefranden)