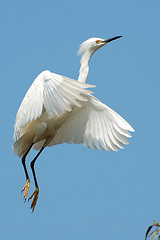 We spend a lot of time trying to help small and medium businesses with their inbound marketing efforts so it's natural for us to re-visit topics as we learn more or feel that more could have been said in earlier posts. Hence, Part II.
As mentioned in the original article (which, you will note, in not being re-named 'Part I' for SEO reasons), landing pages are really critical, and in fact, is that magic point when visitor's to your site make that rite of passage to becoming a lead. It's a great thing when it happens and is important enough that you should spend lots of time on it. Following are several additional points that should be taken into consideration with the original article, 7 Landing Page Best Practices:
1. What's on your 'Thank you' page? – It's interesting how little is typically done with the Thank you page. More often than not, once a lead has filled in the form on the landing page and clicked through to get the reward, they are taken to a fairly benign page that just says 'Thank you'.
Look at it this way, you have just spent a lot of time and effort attracting traffic to your site, developing compelling content to offer them, designing a spiffy little button to tempt them to click, and carefully designing a landing page with a form you hope they'll fill out.
So after these prospects have jumped through all those hoops, why not go for the double pump and add another call to action on the Thank you page? They are already in a clicking mood and have left their information, see if you can get them to subscribe to your blog or newsletter too. One more attempt to get them to follow you on social media makes sense at this point as well.
2. Test, test, test – one thing we neglected to point out in the first article is the fact that you should try different approaches to your landing pages. While sticking with all the other points we have made, remember to modify aspects of your landing page to see if you can raise your conversion rate.
Run several versions of the page in parallel with just a single difference between them (A/B testing). Consider adjusting the following elements:
a. Call to action wording on the button
b. Anchor text in lead nurturing emails
c. Change the image you use as well as its size and placement
d. Re-word the text that you use to define your offer
e. Change the length of your form and the fields that are in it
3. Are you up to date? – Internet marketing (inbound marketing) is still a new thing that is changing rapidly. Once you have a call to action and landing page put together, don't ignore it, try new things. Be flexible and ready to change – your conversion rates might increase.
4. Don't ask them to Submit! – Data uncovered by Dan Zarella in his post Don't "Submit" to Landing Page Button Text" demonstrates that conversion rates on landing pages that have the word "submit" on the data form submission button perform significantly worse than those that have something else on them (17% vs. 14.5%) and that 'click here' and 'go' outperformed 'submit', 'download', and 'register'. Personally, I like 'go' best of that group, but there could be others that perform better yet.
5. Remove the navigation – keep your prospect focused on your offer and don't make it too easy for them to leave the page. Remember to remove the navigation bar from the landing page so that they must either fill out the form or use the back button to navigate away.
6. Keep your content clear – your content should be crystal clear and include only the following:
a.
Summarize what they are getting
b. Re-emphasize the benefits
c. Provide a form requiring the least amount of information that you need
Remember, each page needs to have a stimulating graphic on it, but don't get carried away with flash or excessively distracting imagery as this will remove the focus from what your prospect should be doing on your landing page: filling out the form.
For more details on inbound marketing methodology, we invite you to download our detailed white paper on the 10 steps to effective online marketing.
Also, check out all of our landing page best practices articles.
(image by donjd2)