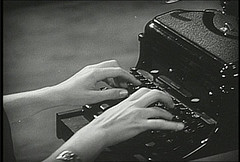 We all rely on somehow catching the attention of potential customers, trying to stand out and be different than the guy next door, but have you noticed how difficult it is? One worries about being politically correct, legally safe, and not sounding unprofessional, but at the end of the day, when you write like everyone else, sound like everyone else, and act like everyone else, you are saying that your products and services are the same as everyone else's too.
Take a look at the following good examples of branding and marketing from big companies online today:
Woot.com – Woot 'sells cool stuff cheap', one item a day at a super discounted price. Check out their response to the following FAQ question:
Q: Will I receive customer support like I'm used to?
A: No. well, not really. If you buy something you don't end up liking or you have what marketing people call "buyer's remorse," sell it on eBay. It's likely you'll make money doing this and save everyone a hassle.
Woot could have said something more PC like "unfortunately due to the nature of our business, all sales are final" but instead, the message is tinged with cynicism that gets most to chuckle and move on, and those who object to move out, which is fine with Woot.
MailChimp.com – offers a free and for-pay Email marketing tool (I've used it for clients and it's very cool). MailChimp support is via Email and Chat only, so they back up their service with the following:
According to our LivePerson reports for April 2010, 63% of emails had a response in under 1 hour. 98% of emails had a response within 24 hours. 73% of all live chats are answered in under 1 minute, and 99.6% of all chats are resolved in under 2 hours. So yeah, we're kind of obsessed with helping you. Fast.
The last line may be perceived as flip and overly casual, but the point is made very well: they are standing behind their no-phone system of service and sort of daring you to try it out. That last sentence says it all.
Zappos.com – Selling shoes on line puts huge importance on its employees and culture. The banner on Zappos CEO and COO Blog page has a caption that reads as follows:
"Profits are like oxygen. You need it to survive, but ultimately what matters is passion, growth, and a higher purpose"
Whether or not you know about Zappos higher purpose, it is implicit that this statement originates from or is at least backed by the C-level management of the company and reflects that profits are more of a necessary evil than an objective for them.
While words are important branding and marketing tools, they need to reflect the reality of your company and its products or services which are ultimately what will build your credibility. Snappy wording that catches your potential customers' attention just makes it that much easier to get them to notice you and what you offer.
(image by footage)