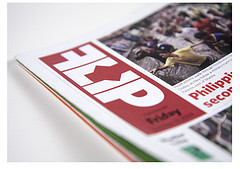 While the face of marketing is rapidly changing as it migrates away from classic outbound methodologies, the value of an effective press release remains significant as this marketing element transforms to a new world. While in the past, PR has relied on external entities to pick them up, now we can rely on our own abilities to generate and promote our own releases - on our websites.
Following are 10 basic tips that should ring true to anyone who is creating a press release in the Inbound Marketing era of today.
Who is responsible for your press release – is it the journalists that you want to publish it? No, not anymore. Thanks to modern effective marketing online, you are your own gateway to the world when it comes to having something to say about your company. You are empowered to manage your own success – leverage that!
While many businesses have blogs today, it may be difficult to follow modern blogging idealism which states that blogs are there to teach, not promote your business. To avoid violating this, you can set up a page on your website specifically for your press releases in classical form (title hyperlink to the main article, short 3-line synopsis, date, and link to read more)
Include quote from CEO. Remember to formalize your release by including a quote from the CEO, and be sure to have him/her state something clear and profound. No one wants to read fluff or rhetoric.
Send at the right time. 5pm on Friday isn't a good time to do a release, but Tuesday morning is generally better – also be sure to consider the time zone of your target audience as well.
Linking back to your site. Now some fairly obvious stuff:

Include keyword centric anchor text
Don't point all backlinks to your home page only – distribute the wealth
Only include 3 – 5 backlinks, don't overdo it by cluttering up your copy
Include the first link in the top 1/3 of the article because aggregators generally only provide the first paragraph as a synopsis.
Include an 'about us' portion at the bottom of the post that includes all the usual "…providing best in class service/products, that blah, blah, blah…"
Make sure you have something to say in your release! You want people to read your next release so focus on creating interesting content. Also, don't say too much, make sure you leave them wanting more so that they will click on some of the links you have sprinkled throughout the release.
Include images Make it easy on the eye and brain with images, podcasts, or videos to spice it up.
Keep the headline short and easy to understand
Remember to include your contact information so that if your release gets picked up, it's easy for journalists to reach you for further questions.
These are some basic ideas on creating a successful press release, if you have any others to add, it would be great if you would please leave them in the comments below.
(image by VFS Digital Design)