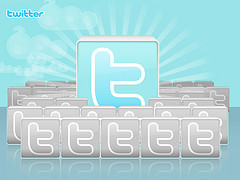 When you think about it, making an impact on your business using short messages of 140 characters or less seems impossible. In fact, most businesses I work with today just don't see any merit in tweeting at all at the beginning, and it's not until the first few leads start coming in that they begin to recognize the value in it. Following are some key points for using twitter for business promotion that you can put in action today:
Monitor your brand and industry. Set up search streams to keep your ear out for discussions on keywords pertinent to your brand and industry. For example, if you enter this URL in your browser, it will filter out all discussions with the words Inbound Marketing in them: https://twitter.com/search?q=inbound%20marketing . (In fact, right before pasting the link in this article, I tested it out in my browser, looked through the stream, found someone asking for help with Inbound Marketing, and connected with them. It does work!)
Set up a feed. In addition to the point above, after entering your query, be sure to click the link offering to set up a feed for it so that you can quickly respond when something comes up
Spend time finding people to follow. After all, the point of Twitter is to get exposure to people, so be sure not to just set up your account and then not follow anyone. Generally once you follow someone, they tend to follow you back.
Follow the right people. Look for people to follow that are interested in the things your company has something to do with. Then look at who is following that person and reach out to them. Using Twitter for business is definitely a numbers game, but it helps to optimize your following at least a little.
Promote blog articles and news. Your company most likely has a blog – if it doesn't, then you should start one – so be sure to promote it by tweeting about each article as it comes out. Of course you should be sure to post other news releases and fresh content from your site as well.
Make sure you use a URL shortener. Since you only get 140 characters, be sure to minimize the length of your URL by using a shortener like bit.ly or owl.ly. Just go to www.bit.ly enter your URL and the tool will spit out a shortened version for you to paste into your tweet.
Announce your sales or special deals. Twitter is perfect for promoting your products or services when you have something special to announce. Once readers realize you are doing this from time to time, they will tell their friends and your follow-ship will grow.
The key is to get started now and begin building your following. Once you get some followers, you will begin to see leads materializing, so try it, and like all other things in life, you will get out of it what you put into it so be prepared to spend some time and do it right.
Happy tweeting, and good luck using twitter for your business!
Interested in more information regarding effective marketing on line? Download our free whitepaper: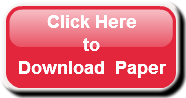 (Twitter image by Rosaura Ochoa)