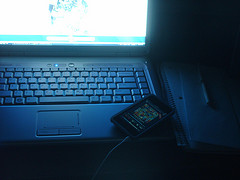 Clients are often asking me for ideas on content creation that will pique the interest of their prospective customers. They are stuck after writing the first three or four blog posts and feel like there just isn't anything else they could say about their business that would interest their following. Many say they just don't know how to write good content. Here are some typical questions and remarks that I hear:
How do you pick a topic that will appeal to people who you want to turn into a customer?
What are the topics that will bring people back to my web site?
Why doesn't my Facebook/Twitter/LinkedIn page get more visits or likes?
I don't know how to write good content and that's the way it is.
I've started responding to these questions on content creation by asking them:
What is it that your prospective customers are thinking about relative to what you do?
What are the questions that they have about your product or service?
What pain points does your solution address, and in how many ways?
How does your product differentiation help in ways others don't?
What are some real-life case studies of clients helped by your product?
For example, if you have a commercial construction business some possible topics might be:
How to pick a reliable contractor and what to look out for
5 key site selection issues that might hurt you
10 considerations when selecting financing
How to research a building site to avoid surprises down the road
All of the above are questions that a prospect might have when they are considering building a property, whether commercial or residential. They are potential pain points that you can offer to solve that will draw your leads closer to becoming customers. That's the secret to writing good content and if you think in these terms, your pool of content creation options is really limitless.
(photo credit - rocknroll_guitar)