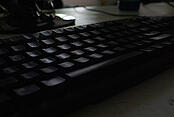 Oh no, here we go again, I've got to write another blog. The reality is that I have no time for content creation because:
My customers have sucked up all my time
I'm too tired, it's late
Blogging is something I'll do when I am able, currently I'm not able
The fact is we all have trouble pulling it together to write something new and interesting every day or week and not having time for content creation can become a big issue. Take a look at this brief video excerpt given by Marcus Sheridan during the Inbound Marketing Summit in September. He pretty much hits the nail right on the head:
http://www.youtube.com/watch?v=uAt_xg-21oI&feature=player_embedded
Don't you think he's right? The fact is, that if you want to be competitive marketing your business today, you need to be creating new content on a regular basis. It is not an optional thing, it MUST be done. But unfortunately it doesn't really help because I'm still stuck without something to write and I need to come up with something because I'm tired and it's late.
Ok, I hear you. Look, here are a few ideas on how to break the blogging blockade:
Write an article on questions your customers frequently have – ask the sales guys
Review other blogs in your industry to see what they are writing about and review with a link back
Recent news in your industry
Get someone else to do it! Invite a guest blogger to create something in exchange for a link back to their site.
Create a 'how-to' guide on something related to your industry
Scan through your email inbox for questions or issues that might work as a blog topic
Discuss a customer and the success that you helped them attain
The short of it is that you MUST create content, blogging is the easiest and most efficient way to do that so be sure to treat it as not- optional. One thing that can help is routine. Schedule some time at the beginning of the month to brainstorm ideas for blog articles and come up with a list of titles with associated keywords that you will write on each week. Then stick to the plan and execute each week. it's a lot less daunting when you have a plan.
Take a look at the essential guide to effective marketing on line for more information on inbound marketing and how to succeed.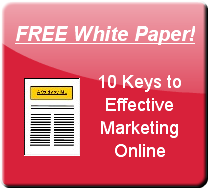 photo credit: slayer of 3vil