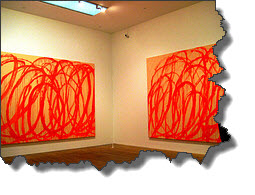 To me it seems sort of a slam dunk when it comes to copying other people's work, I mean, everyone must have learned why it's wrong to do this in grade school, right? Well, the reality is that not everyone gets it and if you were a search engine like Google with responsibility to go out and index all the sites on the internet on a regular basis, you would probably get stumped when running into pages with duplicate content. As a search engine, you don't want to serve up multiple versions of the same thing to your users.
In fact, there are many different ways to cause this problem without meaning to, and often a duplicate content penalty is incurred through unintentional action. The 'Panda' update to Google's search algorithm that was released earlier this year modified the way Google handles sites with duplicate content, by significantly lowering the authority of entire sites that have this problem somewhere amongst their pages.
We have written about duplicate content in our blog before, but wanted to provide access to a more technical, in-depth explanation relative to the problem itself, how to find out if your site has the affliction, and what to do about it if it does.
The internet and the sites that make it up have become more and more complex and it's up to us to make sure we know what we are doing in order to steer clear of trouble.
Photo credit to Angela.hu