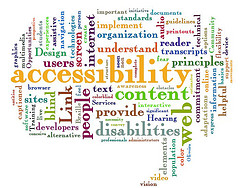 It doesn't take long to figure out that a successful SEO positioning strategy is rooted in the development of content that is optimized for keywords of interest. But, interestingly, the process can easily become muddled and results hampered when this strategy is not cleanly aligned with a well defined keyword plan.
Rand Fishkin of SEO Moz pointed out how easy it can be to end up with SEO positioning that does not align properly with a keyword strategy in his Whiteboard Friday video two weeks ago. In it, he points out that:
SEO planners identify a keyword strategy
Content developers may not work adequately closely with SEO planners
Resulting content may not be laser focused on particular keywords
SEO success is limited as a result
The development of a strong process is key for optimal SEO positioning. Spending the time planning in the beginning and executing to this plan in a coordinated and consistent manner genrally results in predictable (and fruitful) outcomes. We find that the following process works best in our experience:
Conduct Keyword research based on words that your potential client base will be seeking your services or products for
Generate categories of words and phrases around central themes, or campaigns that relate to your specific products and services
build out content that incorporates keywords from campaign lists that relate to the interests of those searching them.
Change existing content that doesn't perform,

only

if there are no inbound links already pointing to it (best advice is to just create another page optimized to the same keyword)
Continually re-visit your keyword lists and update them with more keywords as you use up existing ones.
While SEO positioning is an important part of marketing your business online, there are many other elements that are critical to the success of your inbound marketing plan.
(Photo credit: itjil)