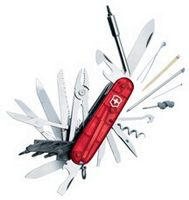 Hubspot recently released another totally nifty internet marketing tool accessible to anyone interested in having their website assessed ... for free. It is one of a set of tools in Hubspot's ever-growing arsenal of no-cost 'Grader' tools that in fact add considerable value all on their own, rather than just being another so-called 'Freemium' marketing approach.
Freemium software is basically a software as a service (SaaS) solution that offers a hobbled version for free, with the expectation that users fall in love with it and then pay for a subscription to the full version to get all the 'meaty' features.
Hubspot's latest internet marketing tool can be used stand-alone because it generates a detailed report on your site that delves into the essential elements needed if you are to compete in today's internet driven markets.The report focuses on site performance relative to top and middle of the sales funnel presence, and analytics. That being said, subscription to the Hubspot paid for internet marketing suite is, in our opinion, crucial (and yes, we have a paid subscription).
Here is a rough listing of the various sections of the report generated by this new tool:
Top of the Funnel (ToFu)
To-do list summary based on the details to follow
Blogging

Frequency anaylsis
Feed existence
Visibility
Share-ability
Social media sharing of your postings

SEO

Page count indexed by Google
Treatment of images
internal page assessment
on-page SEO
off-page SEO (inbound linking)
Optimized for mobile (smart phones)

Social media

Twitter activity & Klout score
Facebook activity & fans
Middle of the Funnel (MoFu)
To-do list summarizing the details to follow
Landing pages

Do you use them
Automation software integration
Engagement

Blogging combined with landing pages

Social Media

Linking from your site
engaging with others
Others engaging with you
Use of landing page links
Analytics
Assessment of your solution
In a time when it seems like nothing much is free, Marketing Grader, the latest internet marketing tool, along with the other free grader.com solutions helps to bridge the gap.
If you are wondering how to tackle the many things that may need attention in your online marketing efforts, consider a free consultation to help you find out how to both run your busines AND drive a state of the art Inbound Marketing strategy:
(photo credit: jon_aquino)