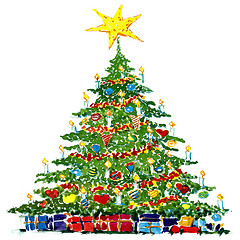 As we sit in front of the Christmas tree enjoying all that the season can bring, I begin thinking about the correlation between Christmas and inbound or internet marketing. There is, in fact, a strong similarity between the two. As a potential customer, looking at websites in my research effors to purchase something, I spend most of my time in sites that offer free information that requires little or nothing in order to get it.
The reality is that it is really easy to find information about pretty much anything that you are interested in on the internet, so as a provider of a product or service, you might as well let yourself become the expert in your area by being the main source of facts and freebies.
One of our biggest heroes here at Inbound Market Link in this regard is Hubspot. In case you weren't already aware, Hubspot is an internet marketing softare provider that has set the bar for marketing in this way. The manner in which they accomplish this is by a) selling the best software for marketing professionals available, and then b) giving away free training and information to pretty much any one who wants it.
By doing this, Hubspot endears itself to new prospects educating themselves about the field, and to customers working on figuring out how to best leverage the methodology in order to apply the Hubspot software.
So, the most important aspect of internet marketing is the giving away of really useful information relative to your busines totally for free. Think about what a great selling tool that concept is.
Photo Credit: HikingArtist.com