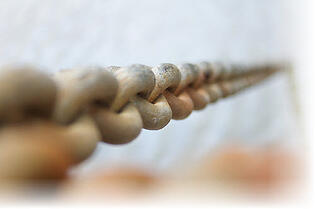 Key to driving traffic to your site is the need for optimizing your content with keywords that pertain to your business and that web visitors are conducting searches for. This part of the equation is called 'on-page SEO' and really only accounts for about 25% of the effort that you need to put out in the SEO story.
The remainder of your time (aka 'the hard part') should be spent in 'off-page' SEO wherein you do your best to get sites with Google Authority to link to content on your site in a natural way. When this happens, Google rewards your site with increased traffic rank. For example, let's say next week Rand Fishkin of SEO Moz is writing an article on a topic tangentially related to this blog post I published today. He might decide to reference this post with a link to it because it adds value to what he is writing. That's the good way of doing it, but there are a bunch of other tactics that you might want to avoid that Google will seriously SPANK your site for if you use them.
What are 'Link Schemes'?
Link schemes are strategies used to artificially build the credibility of your site with the objective of manipulating search engines so that they send more traffic to your site than it actually deserves. Since the internet is basically a network of sites connected by links, search engines assess the value of a site by the number of authoritative sites that link to them and then rank them accordingly when providing people with search results. It's all about 1st page, above the fold and everyone wants to be there.
You should take a look at the Google Webmaster tools page on Link Schemes for their warnings, but here are a few points to consider:
Links for Sale
Like last week's fish, don't buy links - Google will hunt you down and club you good if it figures out what you are up to and they are pretty good at doing that. Paying for links means using a service specializing in black hat tactics to hook up your site with paid link-backs. One of the more visible cases of this is when JCPenny apparently contracted with such a service that placed thousands of links across hundreds of sites to boost rankings.
Link Exchanging
Just as it sounds, looking for site owners willing to exchange links with you is considered manipulating the system and is definately a black hat technique.
Article Marketing/Guest Blogging
Excessive emphasis on this strategy is a bad idea. I expect there wouldn't be a problem guest blogging here and there, but avoid making it into a large scale campaign. Of course, a disclaimer is necessary here because we really don't know exactly how Google would handle this.
Press Releases
Google has stated that using links with optimized anchor text in your press releases is not advisable. However, the key word there is 'optimized' so perhaps there is no issue with including links to your site as long as the anchor text is not keyword optimized. (Thoughs on this?)
Unnatural links
These are links that pass PageRank including:
Text ads
keyword stuffing as in the example given by Google:
There are many wedding rings on the market. If you want to have a wedding, you will have to pick the best ring. You will also need to buy flowers and a wedding dress.
low-quality directory links
links embedded in widgets (visit counters, real estate calculators, etc.)
Links posted in the footers of websites
blog or forum posts containing optimized links - another example by Google:
Thanks, that's great info!
- Paul
paul's pizza san diego pizza best pizza san diego
By the way, to keep yourself out of trouble, if you want to include a link back to your site but are in doubt as to whether or not you are at risk of being in trouble, include the link without passing on PageRank. This can be handled either by forming the <a> tag with a rel-"nofollow" attribute, or just linking to a page excluded from web crawling robots by including the robots.txt file.
So, How Do You Proceed?
In reality, it's all about building something useful. No one wants their Google searches returned stuffed with useless results so we need to create purposeful, quality content that people are actually going to want to read, and promote it in a natural way. Think about writing to please your readership and everything else should fall into place naturally.
Photo credit: by BotheredByBees