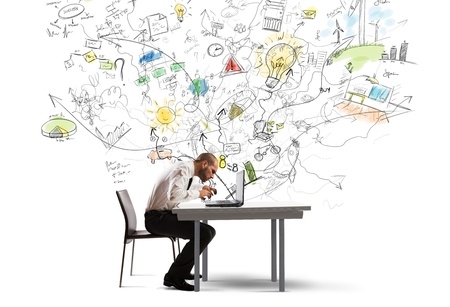 Today, Inbound Marketing best practices can be found on the internet in many places. By now, you probably know that over 93% of buyers begin their journeys online which means that every company in existence should be spending time figuring out how to attract these buyers to their sites.
We believe in being frank and honest with people which is why we have taken a slightly different approach to the best practices list by looking through some of the most common mistakes we have seen our prospects and, in some unfortunate cases, our very own clients make.
A successful online marketing effort should ideally include all Inbound marketing best practices as they build constructively to produce results that are of a magnitude greater than the sum of the individual tactics that go into generating them.
18 Often Butchered Inbound Marketing Best Practices
In no particular order, the following are the most common, yet unnecessary Inbound Marketing protocol mistakes.
Not getting buy-in from mgmt




The promise of huge success can glaze the eyes over. As a result, vaguely comprehended inbound marketing programs can be embarked upon without proper understanding of upper management. The problem with this is that expectations may not be realistically aligned such that senior management focuses on ROI figures far too early resulting in prematurely terminated marketing programs.

Not understanding the cost of success


Somehow it's easy to miss just how many moving parts there are to digital marketing and what it really costs in terms of sleeves-up hard work in order to succeed. Everyone from senior management to the guy in the mail room need to be involved in changing the way the company markets. Content creation and social media typically become something everyone participates in. Regular meetings to review analysis results and campaign success are mandatory.

Neglecting the cost of failure

It's easy to lose sight of the end goal when marketing efforts are difficult and time consuming. Inbound marketing represents, for some companies, a large paradigm shift that causes changes that can tempt management to throw in the towel before seeing results. But they must remember why they embarked on this stuff in the first place and what it will cost not to be successful.



Not focusing everything on buyer personas




Everything that you do needs to be with the sole vision of attracting the buyers who are going to be interested in what you have for sale. But this can be difficult to do consistently yet straying means you are likely to attract the wrong traffic to your site.



Being too sales-y




Remember that the visitors to your site are looking for answers to their pain points and as such are not interested in how great your company or its products are. Consider what people are looking for and provide the answers. Once they are further down the road at the stage of evaluating solutions to promote yours.



Inconsistent content creation

A big part of getting found on line is in building content on a regular basis. Your readership comes to rely on seeing quality content on a regular basis and will abandon you if it isn't predictably served up. Google also likes ranking sites with consistent publishing which will help your site traffic numbers.



Not promoting content




It's not enough to just create excellent content and then expect it to get discovered automatically. This is something often glossed over by new initiates to inbound. Your blog itself needs to be promoted manually via email, social media and your daily interactions with prospects. This is a crucial step not to be ignored.



Calls to action that don't inspire

Calls to action come in the form of clickable images that advertise an offer that is of interest to your visitors. Finding a graphical presentation with text that attracts 'clicking' requires trial and error. There can be substantial improvements from just modifying a single word! Experimentation is a big part of inbound and should be carried out several times for all CTAs.



Landing pages that are poorly connected with content + CTA part of chain




A common error is not to match the CTA image and offer verbiage with the same content that appears on the landing page that the CTA takes you to. It may seem like a subtlety, but thing about it: if you are going to leave your information for a download, don't you want to be absolutely sure that it's what you thought it was going to be?

Websites that suffer word-jam

Some sites are virtually un readable because they are choked with typing. Proper spacing, bolding and the use of bullets or ordered lists along with limited verbiage are key. Today's websites are very visually oriented because people need to get the essence from it quickly, or they won't bother with it at all.

Not comitting properly

I mentioned above that it is easy to get glazed-over eyes when considering all the things that inbound marketing can do for your business. Along with that, it is easy to underestimate what it takes to be successful yet go ahead and embark partially committed to only some elements. This type of marketing is a methodology and requires all things to be done on time, every time.

Living with an unattractive site

The only time we advise our clients to re-do their websites is if it is just plain unattractive. Your site is the gateway to your business so should look decent so invest a few dollars to punch it into shape. Often a face lift is all you need.

Not using analytics

It's a big mistake not to leverage an analytic software suite when undertaking a digital marketing program. The data is there to guide and offer feedback on your efforts. Not subscribing to this is like wearing blinders.

Giving up

This is super common. Many rush into a marketing program unprepared for it and when results aren't immediate, or content creation becomes a challenge, they stop. This is often a pity, since typically by the time frustration sets in, results tend to be right around the corner.

Not getting help when you need it

Often a little assistance goes a long way to helping companies see results to their efforts. Soliciting the services of an experienced certified Inbound marketing agency can pay off in spades. These people have been there, done that and can produce the results you are looking for easier than you can do it for yourself.

Misunderstanding the sales funnel and buyer journey stages

Knowing the buyer journey for your particular product or service is critical to your ability to serving up the right content at the right time. As prospects move down the sales funnel, it can be difficult to gauge exactly where they are and therefore what you should put in front of them, but again trial and error will help resolve this - be prepared to be dynamic and ready to embrace change.

Copyright infringement

It's nothing short of amazing how many people actually get caught with this one. scraping other's sites for content or images is plagiarizing yet people think they won't get caught and insist on doing it anyway. Take a look at this copyright infringement case in point.

Optimizing for search engines rather than buyer personas

This is another subtlety because conventional information has indicated that we need to optimize our content for search engines so that it is found when people search for the associated keyword. In reality, we need to be optimizing for the people that we are trying to attract and as part of that, search engine optimization (SEO) will fall right in place automatically.
I invite you to jump in with your comments and points of view on this.