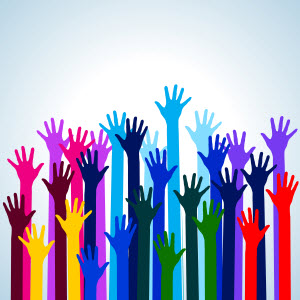 As I have done for the preceding five years that my company has been a Hubspot partner, I made the trek over from the west and on to Inbound Mecca that is Boston, and more specifically, Hubspot last week. The show is very similar to what it was back when the first one happened in 2010, although at that time it was referred to as 'HUG' or Hubspot Users Group, if memory serves, and it was a whole lot smaller.
Similar to the original event, this year's included keynote speakers, product updates and breakout sessions and I met tons of excited people discussing cool new ideas and experiences. This year the total attendance was reported to be 10,000 people. That's nothing short of incredible considering the first year at Hug was in the neighborhood of 500.
It's interesting how Inbound Marketing has taken off, I think, in part, because it is basically just a natural way to connect with people. Our prospects are in the driver's seat now and have been for quite some time. They no longer need to listen to sales people, wasting energy sifting through volumes of verbiage attempting to get basic information about our products or services. Now, prospects (read: you & I) are able to find the information we need to make informed buying decisions on the internet by way of Google.
Outbound marketing methods such as the following used to work quite well but no longer is this the case:
Radio
TV
Magazine ads
Telemarketing
Paper mailing
We are all able to filter these interruptive messages out by way of:
Satellite radio
DVR & Mute
Do not call registry
Shredding machines
The question is, has your business caught up with all of this or are you still one of the many companies sticking stubbornly with a billboard-type website that reads like a brochure, foisting the features of your products and services on your visitors? A quick trip to your Google Analytics account and an assessment of your bounce rate may help you answer this question.

So, back to the title of this post and what it means to pay it forward with inbound marketing. What it means is helping your shoppers by providing them with answers to the questions, telling them how to solve pain points that they are trying to resolve and doing all of this without asking them to buy anything.
If it is done right, trusted adviser status will be awarded so that you can connect with them to see how you might be of further help. Presumably with the products and services that you offer.