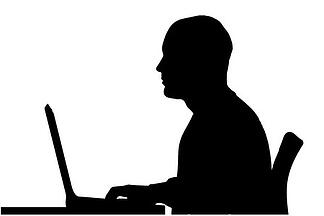 We pointed out last week that there is often a correlation between the loss of your readership and the quality of your technical writing. While the article delved into what can potentially be the cause of high bounce-rate and low engagement at a low level, it didn't go into high-level planning.
What are you doing from a content strategy perspective? Do you have a plan or are you developing technical content 'when you get time'? Do you recognize the importance of structuring your efforts?
Too Much Fluff vs. Too Much Meat - is There a Balance?
Engineers don't typically 'get' marketing. To some extent, they view it as pointless fluff that does little to add to the bottom line. I know because in my previous life of 20 years as a wireless telecom design engineer, I used to think that way too. On the other hand, marketing people feel that the details of engineering are unimportant and belong out of view.
In the days of printed marketing materials and 30 second TV/radio ads, I tended to agree with the marketers' point of view, but that has dramatically changed now that the internet and inbound marketing are center stage marketing tools. Now it is easy (and important) to include greater detail on technical products, but how do you manage the creation of this information? Should engineers learn how to market or marketers learn how to engineer?
Your Customers are in the Driver's Seat (and Have been for a While)
Now that we are in the days of our customers being able to research their purchases on the internet without ever contacting our sales teams, the content you put in their way is critical, even more so for engineering companies (again, see last week's article).
CEOs care about earning money and limiting the spend needed to make that happen, but now that content creation is directly linked to lead and customer generation, many are necessarily paying closer attention to this as well.
2014 Trends in Technology Content Marketing
As Inbound Marketing matures, trends in technology content marketing become clear. The Content Marketing Institute and MarketingProfs latest annual report on content marketing research, Technology B2B Content Marketing: 2014 Benchmarks, Budgets & Trends North America provides the following overall observations:
46% of technology marketers have a documented content strategy and face fewer content marketing challenges
73% of technology companies assign someone to oversee their content marketing strategy
78% of technology marketers produce more content this year than last
86% of technology marketers indicate lead generation as their primary goal for content marketing
62% of technology marketers with a documented strategy say they are effective at content marketing.
These results indicate that technology marketing ROI is routinely seen by companies that deploy a consistent, documented content strategy with someone driving it. Is this something your company is pursuing? why/why not?
While content creation is a critical element of an effective inbound marketing strategy, the data in this report further indicates that most technology marketers outsource at least a part of their content strategy.

Professional content creation agencies with technical writing competencies in-house should always be sought to help with outsourced writing. There are a number of content production marketplaces cropping up, but these are generally unsuitable for sourcing technical writing due to the limited availability of qualified writers.