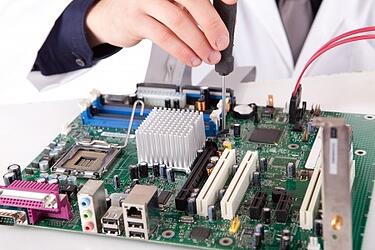 I know of at least six groups of people that I used to work with at large US engineering corporations who banded together, pooled their resources and bit the bullet to start their own company. In most cases, they carved out a niche market for themselves, often in an area that they had become pidgeon-holed in back in their corporate careers.
These folks often start working in their garages at night or get angel investors to fund them initially, and end up using their networks to find a first contract with a large engineering firm for an early source of revenue. It's actually a good strategy, to begin with, but very quickly thereafter, they need to rely on referrals from the work they did in order to get follow-on contracts.
The notion that business will naturally line up outside your door just because it is 'YOU' who is at the helm of your company is unfortunately Polyanna-like and the realization of this unfortunately only occurs to many startups after it is far too late.
As someone who has lived a full career and an engineer, I know how we, as a tribe, think: the most important thing is to have a good product, just build that and they will come. Unfortunately this is only part of the equation when it comes to successfully marketing your startup engineering company, yet we engineers tend to plug other like-minded engineers into the marketing role (part time, of course) to get the job done. But all too often enough new business doesn't get generated.
Have you thought about:
Market research effort required to understand the demand for your product or services?
Building a reputation of trust and thought leadership?
Clearly identifying the personas of the particular individual(s) whom you are targeting to sell to?
How your website needs to be built to attract the right people?
What you need to do to keep your sales funnel full?
Where your leads come from once you have exhausted your network?
How much business you really reaped from that last tech show that cost you $15,000 to host a tiny booth stuck in the back of the showroom floor?
The fact is that most opportunities today come from the reputation that you build within your online communities, and this takes time and specific focus to develop.
The following are signs that it's probably time to pump up your game and place some importance on marketing your startup company.
Your sales pipeline is sporadic and rarely full
You have appointed an engineer to handle your marketing
Your website primarily exists as a 'brochure' for you to send contacts to for more information
In any given month you generate few, if any, leads from digital marketing
In any given month you generate

few to no

customers sourced from the internet
If you do focus on an on-line strategy, remember that building your presence takes a lot of perseverance and attention to repetitive detail. Vince Lombardi once said that "the difference between winning and losing is habit" but the first step is in defining what that habit should be.