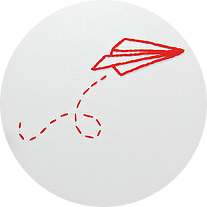 I started writing this post on the top marketing trends to expect in 2014 but after going through the data, I realized I needed to rethink what I was doing. Along with the predictable things like 'inbound marketing continues to proliferate' and 'mobile will surpass desktops as predominant internet surf platforms', towered the importance of content marketing.
This should come as no great surprise, unless you have been living under a rock for the past few years, particularly in light of the recent Google algorithm updates of Panda, Penguin and Hummingbird.
What Does Google Have To Do With It?
Everything! Google wants to make certain that its search engine serves up something valuable to its searchers for the keywords they enter. The direct translation for this is 'quality content', and the correct interpretation is for all of us is to continue creating such content. But it is more than just that, all verticals on the internet are being flooded with quality content making it much harder for brands to distinguish themselves and get noticed.
Are You Gaming The System?
The benefits of blogging clearly stand out and are continuing to race skyward, but the road to success is a little more constrained as well. Rand Fishkin acurately pointed out in Hubspot's 2013 Marketing Prediction Hits & Misses the need for content that is not focused on gaming the algorithm, that rather focuses on helping the people you are trying to reach in some way.
Content Quality Demand Has Gone Way Up
As the internet marketing arena matures, many more companies are coming to the realization that 'outbound' marketing, in fact, really doesn't work anymore and are starting to leverage their internal content marketing services to create competitive, remarkable content, raising the ante for the smaller guy when it comes to getting a piece of the internet traffic pie. This means that it's time to keep your foot on the gas, but at the same time focus on creating seriously high quality content.
Regardless of what you are selling, the content you create is fighting to earn a position in your target audience's reading list. You need to zero in systematically in order to get there:
Know who you are writing for - have you identified your buyer personas accurately?
Know what your target market is interested in - what are their pain points and how can your content help?
Is the content you create 'real-time'? (remember the Oreo Cookie tweet during the Super Bowl blackout in 2013)?
Make sure your content marketing services are up to the task - do they know what they are doing?
It's also import to use more than one or two sources for your content. Move beyond blogs and site pages and create something out of the box like video, podcasts, and webinars.
I leave this post relatively short to allow a key point to sink in and that is, regardless of what you do, create something that helps your prospective customer and abandon the intensive focus on keywords - this is what will work for you in 2014.
Airplane photo by Hey Paul Studios