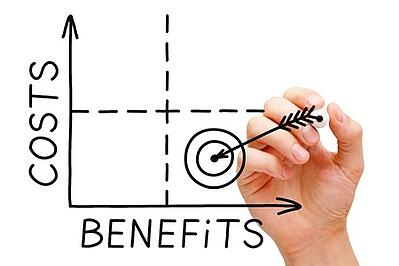 We were contracted earlier this year by Barry, the CEO of a software and consulting firm serving the banking and credit union sector with annual earnings around $5M currently ranking in the inc 5000. This CEO complained (apparently dumbfounded) that his marketing director had left him for his largest competitor 8 months prior and he needed someone to fill the gap while he continued to look for a replacement which he had not had any luck doing so far.
We arranged a short term agreement where we would build an interim marketing plan for Barry until his new marketing director was selected. We then developed a strategy based on the typical buyer personas seen in the past by Barry's sales team, built a content creation plan and identified a direction to take the promotion of this content. Based on our research, it was clear that certain questions and pain points were common across personas which enabled us to easily define offers and calls to action that would convert.
Been There, Done That
Three slides into the presentation of our strategic marketing plan it was obvious Barry had other ideas.
"We've done all that, no success, no point in doing it again. I hired you to come up with something that works".
Barry proceeded to tell us that he wanted to give us marketing assignments that included writing press releases, buying email lists to market to, and focusing heavily on SEO.
Some of Barry's ideas could be used as part of a comprehensive marketing plan, but the loose collection of strategies he proposed simply would not hold together on their own and would not produce results. We decided it was better to end our relationship immediately since it was clear that we could not help this company.
Before ending the relationship, a replacement marketer was hired by the firm and we shifted into hand-over mode. We decided to cancel the announcement of our intention to leave since it was going to happen after the new person got up to speed anyway.
The new marketing director researched the company, put together a comprehensive strategic marketing plan that included typical buyer personas identified by the sales team, pulled together a content creation and deployment plan via social media and the sales team.
We've Been There, Done That!
Need I say more? Barry was making an unfortunately very common mistake among CEOs. The very thing that makes a great CEO can be the same thing that holds him back: knowing a little bit about everything and imposing his will based on this knowledge - in this case, marketing.
Part of being a great CEO is the ability to let go and trust the people you hire to do what they do best based on their track record, recommendations and your trust in them. Are you sure your marketing director can't deliver ROI?